St Paul's Garden
Friday 06-02-2017 was our first Community Harvest Share at St. Paul's UMC in Etowah TN. It was a fantastic day and everybody had a good time. Since I was the only one to remember to bring a camera, my job was to take photos and give guided tours of St. Paul's Community Garden.
A big thanks to everyone that helped out and/or donated food.
St. Paul's is going to have another Community Harvest Share day, on the first Friday of July ( 07-07-2017) at 2:30 pm and EVERYONE is invit

ed to come by and get some FREE vegetables ( we also had apples this month ).
If you want to volunteer to help or you want to make a donation to make next months Community Harvest Day even better, please contact our Pastor, Jason Humberd.
If you weren't able to come this month, here are some photos of what a wonderful day and turnout we had. We hope to see you next month !!!!!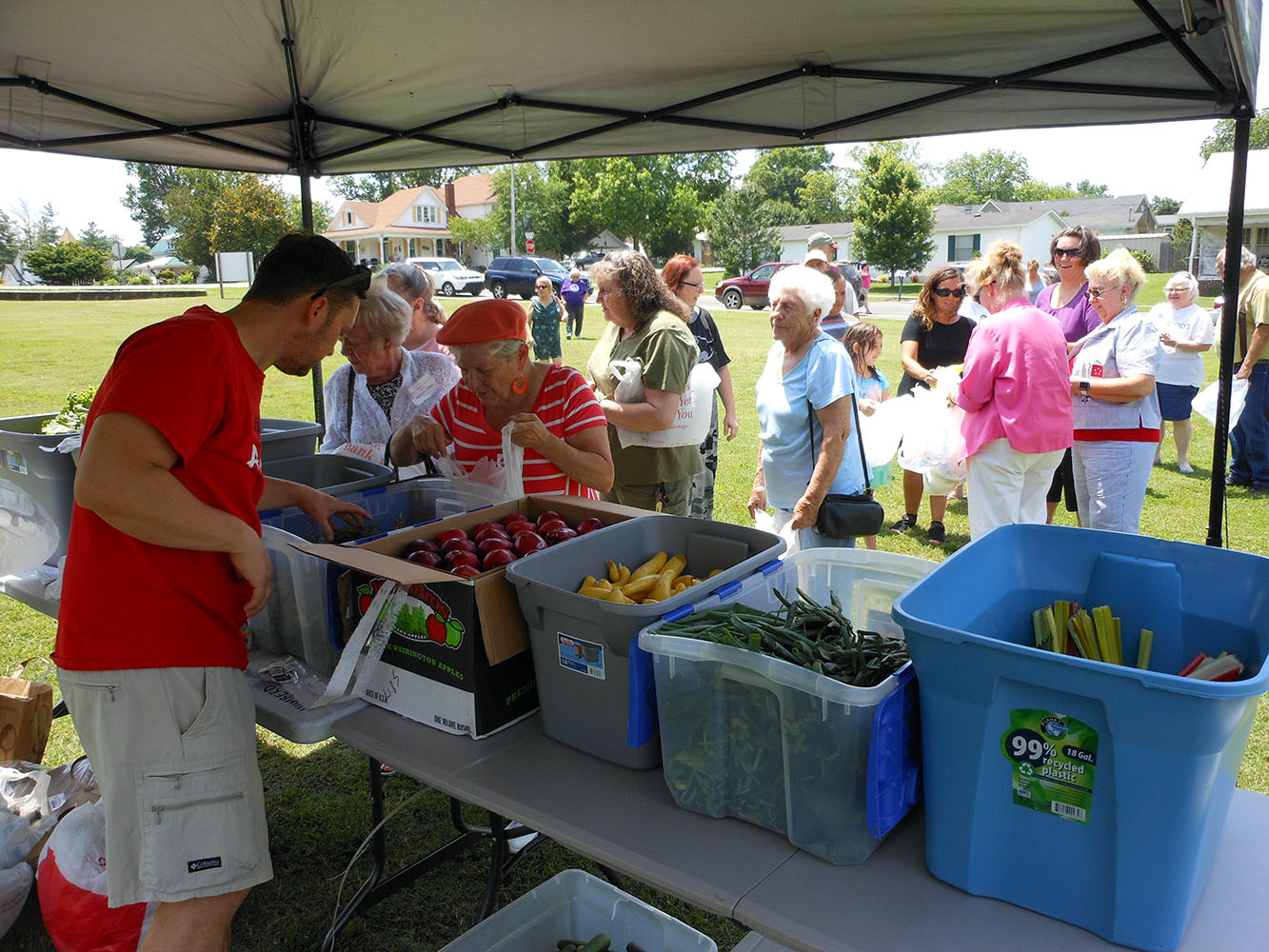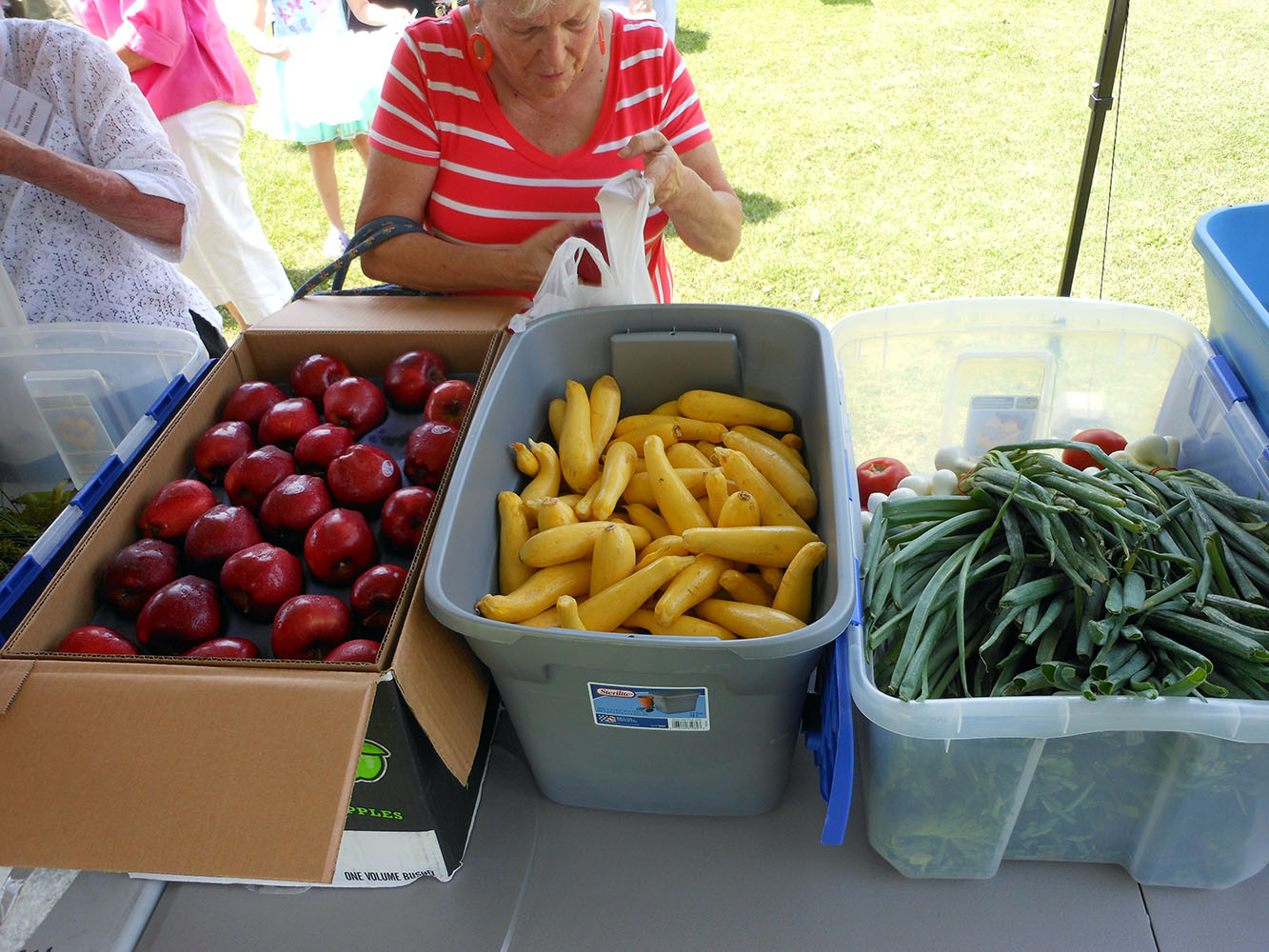 ---
First view of St. Paul's Gardens !!!!!
These photos were taken on May 07,2017. I'm sorry it took me so long to post them, but I've been crazy busy and this is the first chance I had to post them.
Our tomato garden in the cinder block garden are doing GREAT. The plants are already getting HUGE and the stalks on these plants are pretty impressive already.
I was also able to get a photo of another person who has been a great help at the Church gardens, Ernie Shackelford, another old farm boy who loves getting his hands dirty and growing his own food.
We have a lot of nice looking gardens at St. Paul's this year, so check out some of these other garden photos.
I'm hoping to have the video that I took of the gardens that day posted sometime this week.
Feel free to come down and check out the gardens for yourself, or better yet, stop by St Paul's UMC in Etowah TN, on Sunday morning at 11:00 for a wonderful sermon and afterwords one of us can give you a guided tour of the gardens.


---
09-14-2016 Reporter GregMoses Comes to St Paul's
09-14-2016 Reporter Greg Moses from the Daily Post Athenian came to St Paul's UMC today to speak to Pastor Jason Humberd and myself about the Church gardens and their function in the community. He also wanted to see our GIANT tomato plants !!!! Over the years I've gotten better at doing interviews, but Jason was fantastic. The article won't be out until sometime next week so I don't want to give anything away. I know the first photo will be in the article but I wanted you to see how we have to pick the tomatoes now. I let Jason handle that part. I'll post it here when I know when the article will be out.
If you want to hear what Pastor Jason Humberd does BEST, please feel free to attend the Sunday service at 11:00 am at St Paul's United Methodist Church at the corner of 8th St & Georgia Ave in Etowah Tn.
---
07-30-2016 Photos of the beautiful and abundant tomatoes on the St Paul's UMC Garden Tomato Plants !!!!
The leaves on the plants are so thick, it makes it hard to see how packed with tomatoes these plants are. We are going to need a ladder soon, because these plants are getting huge !!!!!
Click on the photos to make them BIGGER !!!
If you are in Etowah, stop by and check them out for yourself. If you come to our 11:00 am Sunday service, after the service we can give you a guided tour !!!
---
07-20-2016 St Paul's UMC Garden Update !!!!
On 04-15-2016 Pastor Jason Humberd and I planted these tomato plants. NOW on 07-20-2016, not counting the cinder block garden, they are now over 8 feet tall. These plants should grow several MORE FEET before they are done producing tomatoes. We invite you to come to the Sunday morning service at 11:00am at the St Paul's United Methodist Church in Etowah TN, at the corner of 8th st and Georgia Ave. This is a wonderful Church and we have a fantastic Pastor.
---
04-15-2016 Pastor Jason Humberd and I planted 12 tomato plants using the WaterStick Grow System, in one of the new raised bed gardens behind the Church. We have temporary poles holding up the plants right now. When the plants get bigger and the Spring storms are done, we will remove and put away the garden cover and install the 10 foot tall galvanized pipes to hold up the plants and put large heavy wire cages around the plants. Feel free to come down to the Church to check on their progress in person. If you come to the Church on Sunday at 11:00 am, you can enjoy a great Sermon and after Church we can give you a guided tour of the gardens.